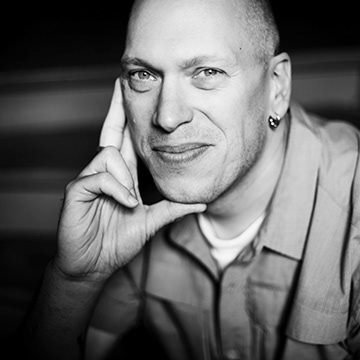 Born in Tahiti, I grew up in Strasbourg, France. Midway through art school, I landed in Calgary, Canada, and I've been frozen to that land ever since.
I'm currently a graphic design instructor at Reeves College in Calgary, where I spend my time teaching the mechanics of the Adobe CC while sharing my enthusiasm and passion for everything creative and typography-related to aspiring designers.
Previously, I have held the positions of
Art Director
at TAG Advertising,
Creative Director
at nonfiction studios, where I shared and applied my knowledge of print, motion and web design, corporate communication and info-based design for large industrial companies and worthy local not-for-profit organizations.
I am a visual mechanic. A typographical noodle chef. A compulsive photographic traveller and a perfectionist that paint with a broad brush. A true juxtaposition of paradigms and my favourite colour is
orange
.
I don't quit until it's perfectly done. I'm patient when facing complex problems, and determined to defend visual beauty. I'm an insatiable sponge that awaits the next design spill, and I'd love to hear from you!